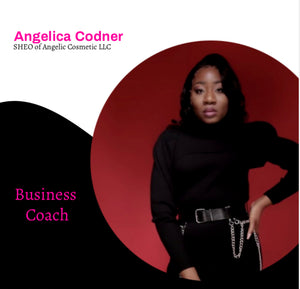 Business Coach
$50.00

$50.00
Tax included.
Shipping
calculated at checkout.
---
---
If an athlete wants to improve their skills, the best thing they can do is join a team that has a great coach. As a business coach, I'll be here to provide something far more valuable – personalized, custom advice. 
Here's how I can help you?
1) Define goals, polish visions for your business, and set in place a series of strategies that will help you as the owner to achieve these goals and vision.
2) If you have any tough questions or run into problems along the way, I will assist you in navigating the issues in the most effective way possible.
3) I will assist will work with you to set beneficial and attainable goals for your team.
4) I serve as an invaluable source of personalized information and advice.
5) I am able to help business owners that have hit a plateau in their company's growth as they figure out how to take their business to the next level.
6)  I serve as your flashlight. Let's together !
Having a business coach is much like having a experienced partner on your team, and the value that they offer to business owners is priceless.

This service exist only to help owners with struggling or faltering businesses.
.
.
Rescheduling is acceptable two days prior selected date.
Non-returnable or refundable 
---